We have all the pieces. Only one is left. You!
Why Use E-goi to Create your Landing Pages?
It's free… Forever!
It's included in any Basic or Pro plan and doesn't pay for it anymore! And now also in the new E-goi plan that is free … forever!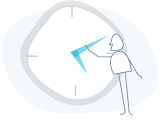 Save Time
It's a practical and simple-to-use tool and already comes with templates with a professional design that you can customize as you wish.
Capture and Convert Leads like never before!
It is very easy to create and customize your Landing Pages at E-goi.
Drag & Drop Editor
Easily create landing pages with E-goi drag and drop editor Add columns, elements of text, images, videos and much more!
Free Templates
You don't know how to start to make your landing page? We have templates with a professional design that fits any mobile device and that you can customize as you wish.
Unlimited Segmentation
Automated contact segmentation in your forms/surveys, improving list hygiene and maximizing effectiveness. And with tags is even easier!
More Conversions with Countdown
Use countdown into your landing pages to increase the sense of urgency and makes your clients to make decisions.
Smarter Landing Pages
With E-goi the forms of your landing pages can be pre-populated! Simply use an option to "Share it". This URL allows you to pre-fill form fields after they click on your emails sent from E-goi.
Automatic and Multichannel Communication
You've captured a lead or a new business opportunity in your landing pages… and now what? E-goi Marketing Automation helps you turn business opportunities into customers. That person didn't open your email? Send him an SMS! Is that an important warning? Use a push notification or voice call! All automatic!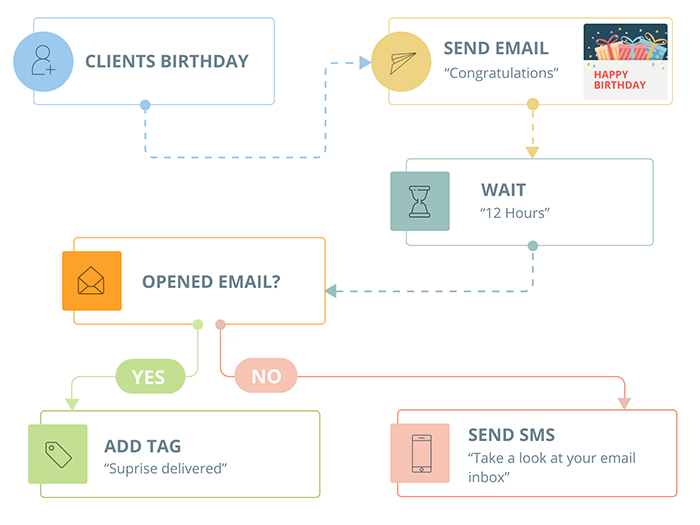 And what's more…
Friendly URL
Use your own domain to publish your landing pages and increase the trust of your visitors.
Remarketing Pixel
Do you make ads on Google or Facebook? With E-goi you can insert pixels to make remarketing to those who visited your Landing Pages!
Personalization of Messages
Set rules on what to do when you receive new contacts, which already exist or have already been removed from your list, and what messages you'll see.
Registration Limitation
Limit registrations by IP, by a certain number of registrations or up to date. Ideal for, for example, doing a hobby!
Ready to increase your business opportunities?
Learn more here about Social One
E-goi Use Case
How to Make Landing Pages using E-goi to Increase Conversions
All the Features
Create and Manage
Email creator (drag-and-drop)
Free Templates
Marketing Automation (Autobots)
Forms and Surveys
Contact Management
Landing Pages
Social Media
Analysis and Optimisation
Deliverability
A/B Testing
Track & Engage (Tracking Ecommerce 360º)
Reports
Abandoned Cart
Integrations
Goidini / Plugins
API / Integrations
WordPress / WooCommerce
Magento
Communication Channels
Email Marketing
Smart SMS
Web Push
Push Notifications
Voice Broadcasts
Transactional E-mail and SMS (Slingshot)
E-goi Ads