Come and try us for free.
Don't need to be an expert to advertise online
Create ads in a simple and effective way on Google, Facebook, Instagram and Bing. We can help!
Increase traffic from your site
Make your brand known by advertising on the world's leading search sites and major social networks and get out in front of your competitors, reaching thousands of people!
Earn more customers
Find more people who will fall in love with your brand. Find the right customers at the right time even if they're not already in your contact list.
All Integrated
Boost your emails, forms, external pages or products without leaving E-goi in minutes. Simply upload your account with balance and choose the duration of your ad.
Try in Less than 1 Minute
Advantages of using E-goi Ads
All-in-one
E-goi has all the tools you need to boost your ads with Google, Facebook, Instagram and Bing and reach potential customers.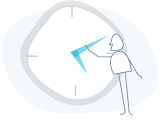 Save Time
Advertise at once in various means of disclosure (Google, Facebook, Instagram and Bing) without leaving E-goi and follow the results in a single report.
All the Features
Create and Manage
Email creator (drag-and-drop)
Free Templates
Marketing Automation (Autobots)
Forms and Surveys
Contact Management
Landing Pages
Social Media
Analysis and Optimisation
Deliverability
A/B Testing
Track & Engage (Tracking Ecommerce 360º)
Reports
Abandoned Cart
Integrations
Goidini / Plugins
API / Integrations
WordPress / WooCommerce
Magento
Communication Channels
Email Marketing
Smart SMS
Web Push
Push Notifications
Voice Broadcasts
Transactional E-mail and SMS (Slingshot)
E-goi Ads